Ball Valves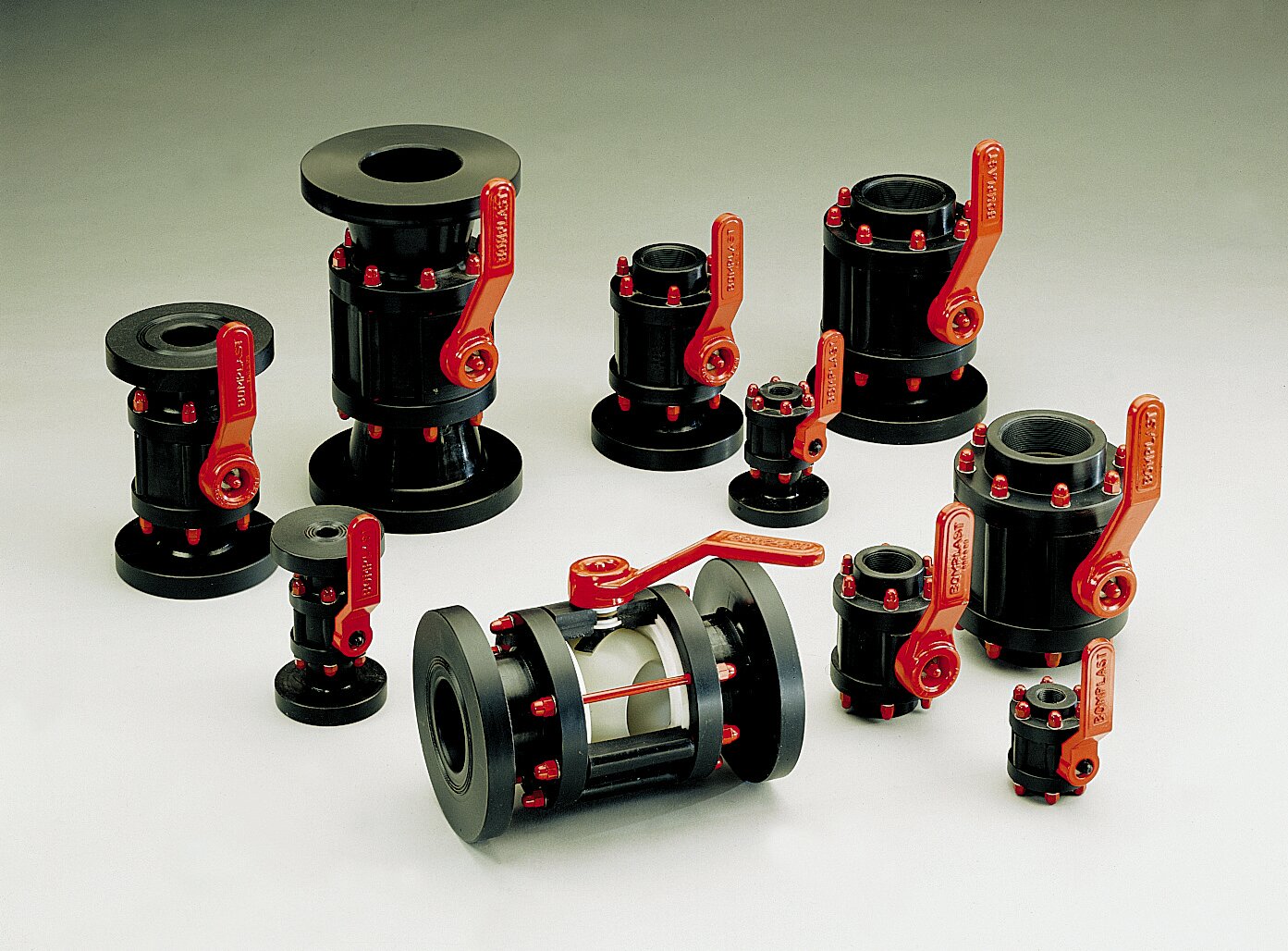 Our ball valves are built at thicknesses never reached before and are made of polypropylene at no load, which offers users higher performance. Quickly opened, just 1/3 switch turn from "open" to "close" position. These valves have the characteristic of a worthless leakage. Due to its total opening passage and plain surface.
General characteristics:
Body and flanges: Polypropylene (see chemical resistance table)
Self-centering ball: Polypropylene or PTFE (Teflon®) with coke
Seats: PTFE (Teflon®) Bolts: Stainless steel Sealing
Ring: EPDM / Viton
O'king Seat: EPDM / Viton
Working Condition: 5kg/cm2 | 1640 F 10kg/cm2 / 680 F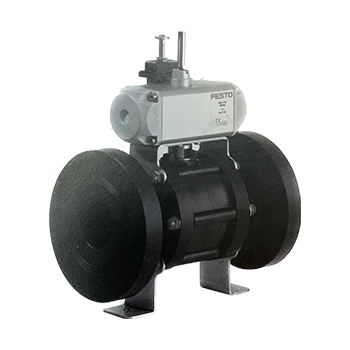 The actued valves pneumatic and electrically regulate the fluid automatically, offering various advantages:
Location remote of the valves to maneuver.
Need to have information about the valve's position at all time.
Simultaneously functions: Inability to maneuver at the same time if it is not automatic way.
Reliability / repetitive functions: to avoid the possibility of oversights.
Positioning (modulation).
Security: avoid undue maneuvers.
Performing pneumatic and electric.
Cutting valves ON – OFF total step of automatic operation through of actuators pneumatic and electrical being single or double effect.
Available accessories: solenoids valves type Namur, limit cash.
From careér (contact's switch or inductive) remote location to position.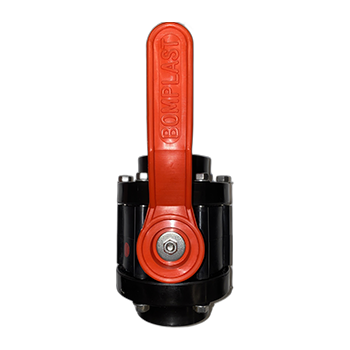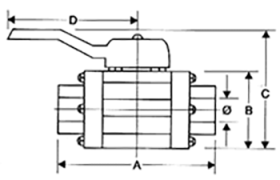 | Dimensions | | | | | | |
| --- | --- | --- | --- | --- | --- | --- |
| Ø | 1/2″ | 3/4″ | 1″ | 1 1/2″ | 2″ | 3″ |
| A | 89 | 89 | 123 | 146 | 176 | 215 |
| B | 73 | 73 | 100 | 100 | 127 | 172 |
| C | 115 | 115 | 155 | 155 | 185 | 235 |
| D | 135 | 135 | 172 | 172 | 172 | 214 |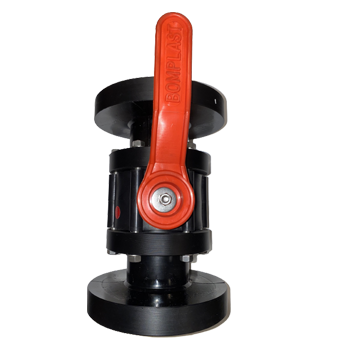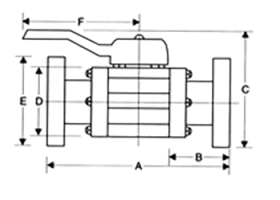 | Dimensions | | | | | | | |
| --- | --- | --- | --- | --- | --- | --- | --- |
| Ø | 1/2″ | 3/4″ | 1″ | 1 1/2″ | 2″ | 3″ | 4″ |
| A | 173 | 173 | 205 | 222 | 245 | 294 | 364 |
| B | 69 | 69 | 76 | 82 | 87 | 93 | 132 |
| C | 121 | 126 | 160 | 176 | 190 | 258 | 273 |
| D | 73 | 73 | 100 | 100 | 127 | 173 | 172 |
| E | 95 | 105 | 115 | 150 | 165 | 200 | 223 |
| F | 135 | 135 | 175 | 175 | 175 | 214 | 214 |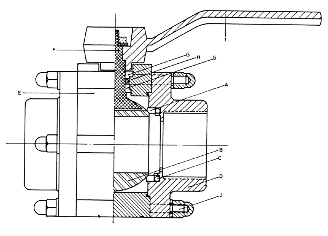 Cutting plan
A – Ball Seat
B – Ball Polypropylene or Teflon® with coke
C – Ball Seat 0'Ring
D – Cylindrical flange
E – Body
F – Stem
G – Stem Seat
H – Stem O'Ring
I – Handle with antiacid polyamide coating
J- Bolts inox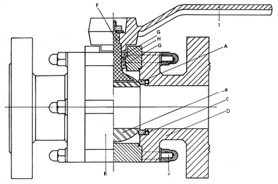 Cutting plan
A – Ball Seat
B – Ball Polypropylene or Teflon® with coke
C – Ball Seat 0'Ring
D – Cylindrical flange
E – Body
F – Stem
G – Stem Seat
H – Stem O'Ring
I – Handle with antiacid polyamide coating
J- Bolts inox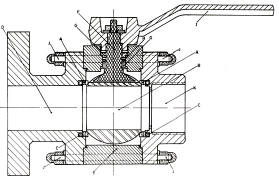 Cutting plan
A – Ball Seat
B – Ball Polypropylene or Teflon® with coke
C – Ball Seat 0'Ring
D – Cylindrical flange
E – Body
F – Stem
G – Stem Seat
H – Stem O'Ring
I – Handle with antiacid polyamide coating
J- Bolts inox
K – Flange reel
Contact Bomplast
Address
Fournier 2653/55 (C1437DCK), Autonomous City of Buenos Aires, Argentine Republic
Phone and Fax
(54-11) 4922-8480
(54-11) 4925-5647
Email
info@bomplast.com.ar